Fall Astronomy Day weekend was celebrated at Rockwood Park on Friday, September 29, 2017. Mild temperatures and some cloud cover provided comfortable views of the Moon and Saturn for the public to enjoy.
It was a great way to finish up what has been a beautiful September.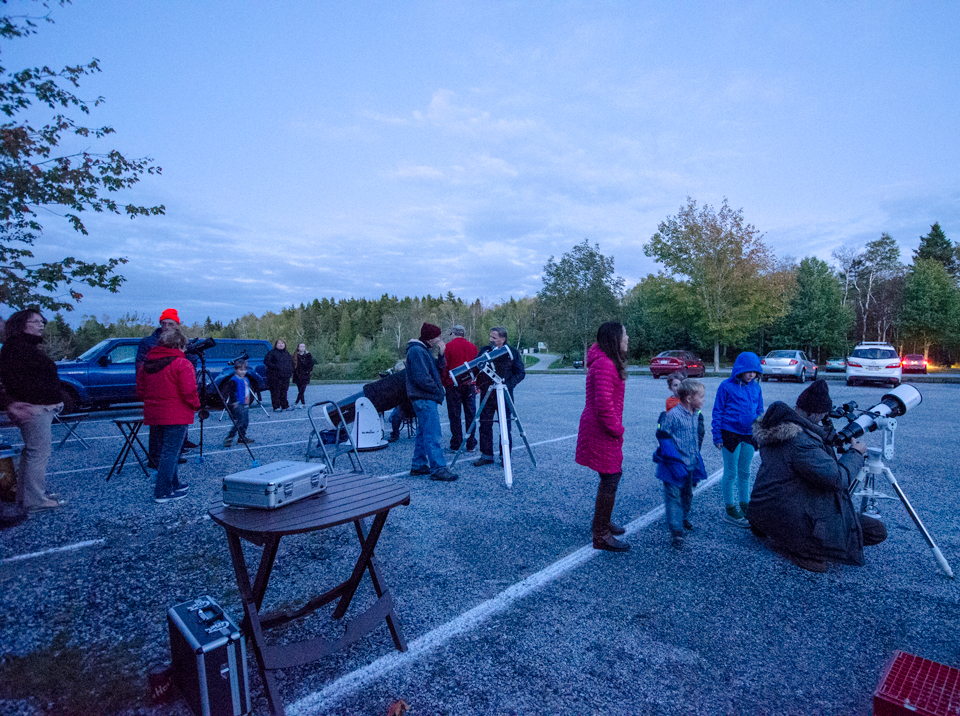 About Rockwood Park~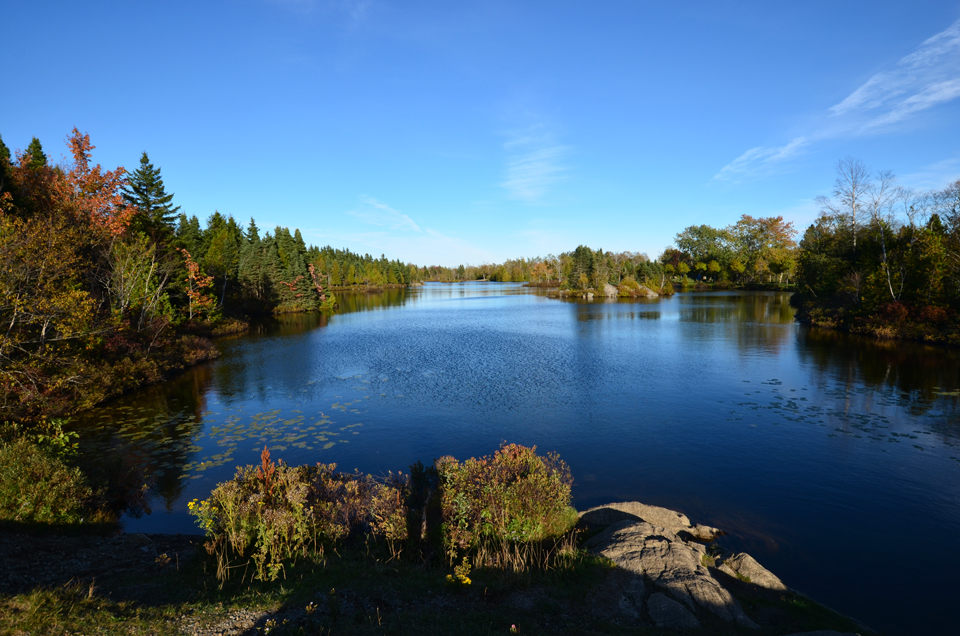 Rockwood Park in Saint John is one of the largest and diverse urban parks in North America. With over 2000 acres, 11 lakes, 55 trails, a zoo, stable, off-leash dog park, golf course, Interpretation Centre, and restaurant, it has something for everyone. An all season natural amusement park, it is also part of the Stonehammer Geopark System.
The park was designed by Calvert Vaux, one of the designers of New York City's Central Park, during the "golden age of the city park" in the mid-19th century. It offers a myriad of activities, summer and winter.
---
Event: Fall Astronomy Day
Where: Rockwood Park Bark Park (Fisher Lakes Entrance)
When: Friday, September 29,  7:30–10pm (cloud date Sept. 30)
Facebook Event: Fall Astronomy Day in Rockwood Park
---
See also~
Outreach Events
Outreach~ Summer 2017
Outreach~ Spring 2017
Outreach~ Winter 2016-17
Outreach~ 2016
Moonlight Snowshoe Walk
Astronomy Day in Rockwood Park
National Star Party at Irving Nature Park
Partial Solar Eclipse in Saint John