Our Meetings are always informal, and open to anyone who wants to talk about astronomy, show their pictures, equipment, or ask questions.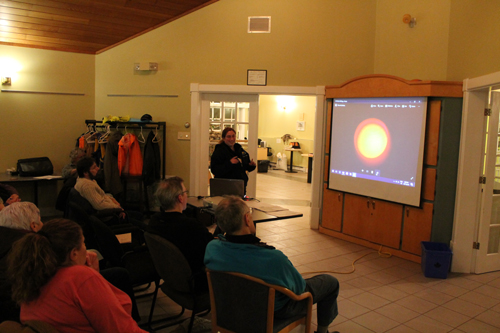 Most meeting include some kind of Presentation. Below is a short Quicktime movie of a presentation about Jupiter's Moons by club member Matt West.
For many of us, Curt Nason's What's Up [above] is the highlight of any meeting. It orients us as what to expect in the month ahead. Anyone, regardless of age, experience or knowledge gains something from it.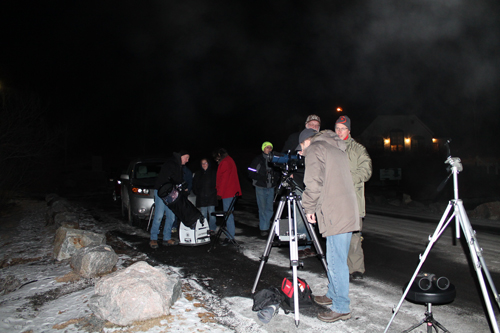 Sometimes, weather permitting, we get to work in some observing time as well. Here we have a crisp view from Rockwood Park on a February night.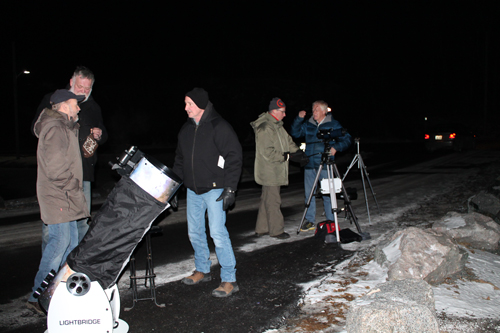 Back to the About page.