Above: daytime Outreach Event in Saint John, and below–getting ready for a private Outreach Event at a public school.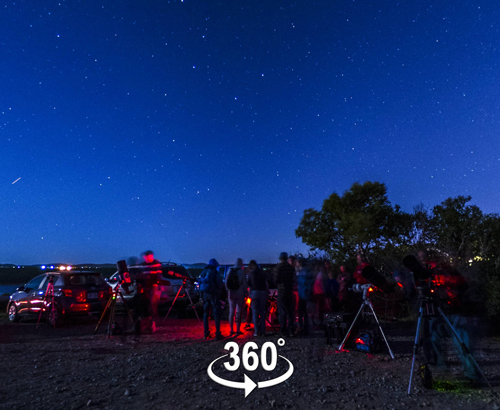 Some of the greatest wonders of the sky can be seen in Summer, particularly in the southern sky regions of the Constellations Sagittarius and Scorpius. However, late sunsets means it does not get really dark till sometimes 10:30 or 11:00 pm.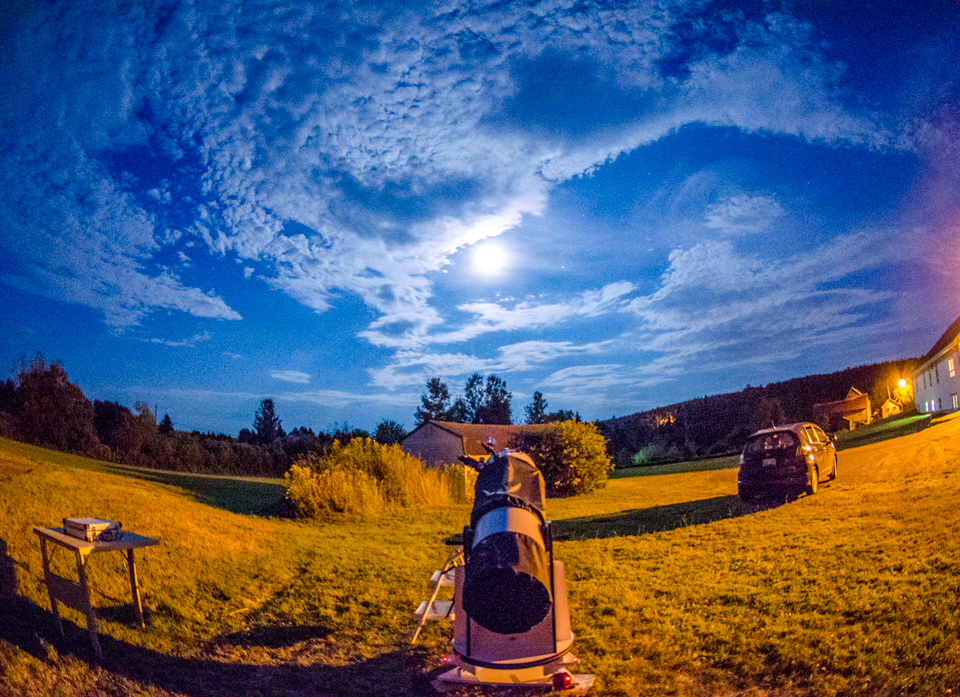 ---
See also~
Outreach Events
Outreach~ Fall 2017
Outreach~ Summer 2017
Outreach~ Spring 2017
Outreach~ Winter 2016-17
Outreach~ 2016
Observe the Moon Night 2017
Fall Astronomy Day in Rockwood Park
Partial Solar Eclipse in Saint John
National Star Party at Irving Nature Park
Astronomy Day in Rockwood Park
Moonlight Snowshoe Walk

---
Regarding Photography & Outreach:
We do not publish any photos of a Private Outreach Event without your consent or permission.

The Royal Astronomical Society of Canada~New Brunswick Centre (RASC.NB) is involved in Outreach Events all across the Province. For more information you can email Curt Nason or Facebook Astronomy by the Bay.
---