SJAC Library of Books, DVDs and Equipment
as of Oct 2019
To borrow books simply email Linda @ library. Books will be brought to the next meeting.
---
A Complete Manual of Amateur Astronomy
How to get started in astronomy. Choosing, set up & maintenance of a telescope, observing meteors, comets, Sun, Moon, planets, variable stars etc., photometer, spectroscopy; includes photos, diagrams, sketches & glossary. P. Clay Sherrod; Prentice Hall Pub.; 1981; ISBN: 0- 13-162107-6
---
A Nightwatchman's Journey – The road Not taken
A RASC Book of the autobiography of David Levy. Levy recounts the highs and lows of his unusual life, including his central role in discovering Comet Shoemaker-Levy 9 and more! David H. Levy; Pub; 2019; ISBN: 978-1-927879-18-4
---
Astro-Photography – An introduction to Film and Digital Imaging Photographs of Sun and Moon, planets, meteors, comets, stars and man-made satellites, as well as capturing rainbows, halos and other earthly phenomena. Writen by H.J.P. Arnold. Pub; 2003; ISBN:1-55297-801-X
---
The Backyard Astronomer's Guide, 3rd edition
An astronomer's "bible" written by 2 RASC members – Terrance Dickinson & Allen Dyer – it is a wonderful reference for everything astronomy – how to start out, equipment, tips for observing,, exploring the sky, photography, etc.. Terrance Dickinson & Allen Dyer; Firefly; 2012; ISBN: 13-978- 1-55407-344-3
---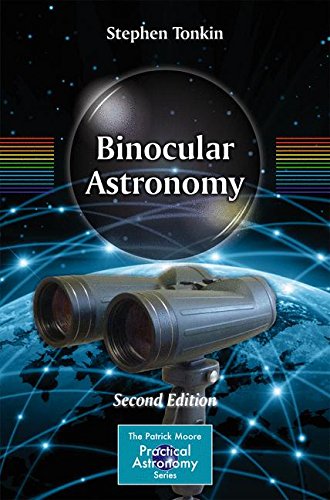 Binocular Astronomy, 2nd edition
Part of the "Practical Astronomy" series compiled by Patrick Moore, this book has it all for binocular observing. It covers the optics & mechanics of binoculars, why observe with binos, how, when, buying, care, maintenance & use of small to giant (300 mm) binoculars. It also includes observing tips & a long list of deep sky objects for binoculars. Steven Tonkin, Springer Pub.; 2014; ISBN: 978-1-4614-7466-1
---
Building a Small Observatory – Lessons from Builders
How to build an observatory with advice from numerous RASC members with experience in building their own. Charles Ennis; Webcom Inc.; 2016; ISBN: 978-1-927879-08-5
---
Build Your Own Telescope – Complete Plans for Five High-quality Telescopes that Anyone can Build
Tells you how to decide which of his five telescope projects is right for you. Richard Berry; Pub; 1985; ISBN 0-684-18476-1
---
Cambridge Encyclopedia of Amateur Astronomy
What equipment, how to observe, what to observe in solar system what to observe in Deep-sky objects. Michael E. Bakich; Pub 2003; ISBN 0-521-81298-4
---
Canada in Space
A look at our National manned space program – the astronauts, the Canadarm, Canadian involvement with the space shuttle & ISS, research, etc.. An interesting history. Lydia Dotto; Irwin Pub.; 1987; ISBN: 0-7725-1559-X
---
Comets: Creators & Destroyers
One of David Levy's many books – this describes the life of comets: from where they come, evolution, characteristics, comets through history, impacts, craters, their impact on Earth & humankind. David Levy; Touchstone Pub.; 1998; ISBN: 0-684-85255-1
---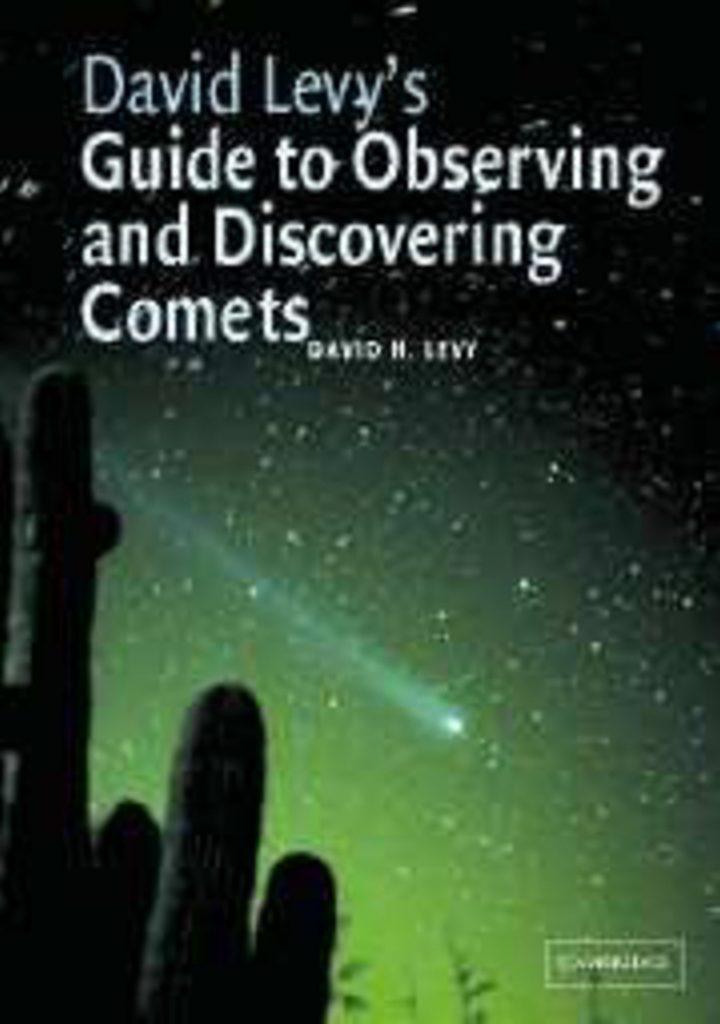 David Levy's Guide to Observing & Discovering Comets
One of the most successful comet hunters in history, David Levy describes techniques & gives tips for discovering, observing, sketching & photographing comets, as well as providing the history of comet hunting. David Levy; Cambridge Press, Mass.; 2003; ISBN: 0-521- 520517
---
How to Use an Astronomical Telescope
Information on how to choose, buy, use, assemble, orient & maintain a telescope, as well as tips on how to observe various objects. The last chapter includes 10 specially selected regions of space featuring significant examples of double stars, galaxies, nebulae & other objects. James Muirden; Fireside; 1985; ISBN:0-671-66404-2
---
Making & Enjoying Telescopes – 6 complete projects and a Stargazer's guide
Star tracker for Camera; simple 4 1/4" Field reflector; 4 1/4" field reflector with wooden tube; six Inch reflector; eight inch reflector; ten inch reflector; Robert Miller and Kenneth Wilson; Pub; 1995; ISBN: 0-8069-1278-2
---
Mars – Observer's Guide
A Firefly book – The planet's structure and key physical features are extensively described and illustrated. The book addresses the various space missions to Mars — past and future — and contains fascinating images sent via space probes. Neil Bone; Pub: 2003; ISBN: 1-55297-802-8
---
Mars-Uncovering the Secrets of the Red Planet
The story of mankind's interest in Mars, the history of our Mars explorations & future discoveries; includes 125 photos. Paul Raeburn; Nat. Geo.; 1998; ISBN: 0-7922-7373-7
---
The Messier Album
Messier & his own personal catalogue as well as the Messier catalogue we know today, with hints for Messier observing. John Mallas & Evered Kreimer; Sky Pub.; 1987; ISBN: 0-933346-04-02
---
Moon Observer's Guide
All things lunar – observing the Moon, choosing the right equipment, imaging the Moon & includes lunar maps. Peter Grego; Firefly; 2004; ISBN: 1-55297-888-5
---
Observing Visual Double Stars – Everything you wanted to know about double star observing & didn't know enough to ask
Paul Couteau; MIT Press, Cambridge, Mass.; 1982; ISBN: 0-262-03077-2
---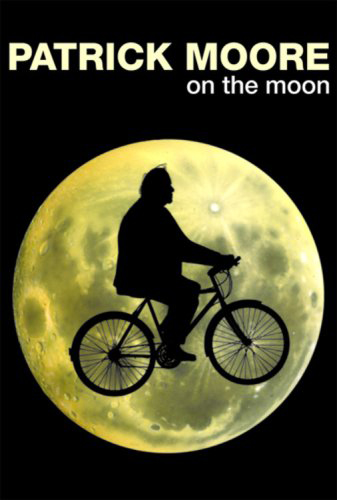 Patrick Moore on the Moon
This book explores the Moon's surface structure, its origins, its place in the general scheme of the Universe and its close relationship with Earth. Sir Patrick Moore; Pub; 2001; ISBN: 1-844035-36-0
---
Pocket Sky Atlas
Detailed atlas/maps of stars & deep sky objects. Roger W. Sinnott; Sky Pub.; 2006; ISBN: 1-931559-31-7
---
Principles of Astronomy
An older book, but much information is still relevant, this provides detailed explanation on planets, stars, Sun, asteroids, etc.. It is a textbook on astronomy. Stanley Wyatt; Allyn & Bacon Inc.; 1975; ISBN: 0-205-03116-1
---
Saturn-Exploring the Mystery of the Ringed Planet
This book includes the latest discoveries of Saturn & its moons; beautiful images from NASA; the Cassini mission is covered, with up-to-date information on its findings & the latest theories. Nichol Mortillaro; Firefly; 2010; ISBN: 13:978-1-55407-649-9
---
The Sky ~ A Users Guide
A book full of lots of information on a variety of astronomical topics, with practical, easy to understand advice & explanations. David Levy; Cambridge University Press; 1999; ISBN: 0-521-45958-3
---
The Skywatcher's Handbook
A book on a variety of topics: how to identify & classify stars, galaxies & constellations, understanding cloud formations, interpreting weather maps, equipment & techniques for observing, Sun, eclipses, sunspots, etc.. Collin A. Ronan; Crown Pub.; 1985; ISBN: 0-517-55703-7
---
Skywatching ~ Revised and Updated ~Understanding the Changing Sky
Tour of the Solar System and Probing the Universe; David H. Levy; Pub: 2007 revised; ISBN: 978-1-74089-578-1
---
The Story of Astronomy
From Babylonian Stargazers to the Search for the Big Bang- This book charts the discoveries of some of the greatest minds in human history, and their attempts to unveil the secrets of the stars. And explaining in the most straightforward and compelling of ways what Newton, Einstein, Hubble and Hawking really achieved. Peter Aughton; Pub; 2008; ISBN – 978-1-84724-186-3
---
Touring the Universe Through Binoculars
Includes guidance on how to buy, care for and maintain astronomical binoculars, tips and hints on using them, and detailed information on several home-made binocular mounts. The book starts with Earth's nearest neighbor, the moon, and then goes on to explore each planet in the solar system, asteroids, meteors, comets and the sun . Philip S. Harrington; Pub: 1990; ISBN 0-471-51337-7
---
You Are Here ~ Around the World in 92 Minutes
Photos from the ISS; Photos taken by Chris Hadfield from space. Using his expertise in geology, geography & meteorology, Hadfield takes you on a planetary tour, explaining the images & why certain sites look as they do. It incorporates history, consequences of human settlement & the power of natural forces that impact our planet. Chris Hadfield; Random House; 2014; ISBN: 978-0-345-81494-4
---
Where did Pluto Go?
In these pages you'll find understanding of the solar system; constellations and the zodiac; motion of the planets; comparative sizes and locations; where the asteroid belt is; comets; satellites; theories of planet formation. With over 200 full-color photographs and a 4-page gatefold of the galaxies, this beautifully illustrated guide will fill you with awe at the mysteries of space. Paul Sutherland; Pub; 2009; ISBN – 978-0-7621-0977-7
---
Note: A list of DVDs is still being complied.
---
Astronomy Related Equipment to Borrow~
We are happy to lend any SJAC member equipment if it is available. We are in the process of updating photos.
Procedure~
1)  Any member wishing to borrow a piece of equipment should e-mail Len @ equipment at least one week prior to the club's monthly meeting.
2)  We will have the item available at the next club meeting at the Rockwood Park Interpretation Centre or arrangements made for member to obtain the equipment.
3)  If there are no requests to borrow any item(s) one week prior to the meeting, we will contact the current borrower to inquire if they would like to keep the item for another month.
4)  A "sign-out form" will be used to track equipment loans and it will be signed when equipment is returned to the club.
5)  The club encourages members to borrow available equipment for a period of one month but if there is no request for an item, that time may be extended for a further month.
Questions? Email Len @ equipment.
4.5 inch Dobsonian Telescope~
The 4.5 inch Dobsonian telescope on a base. Comes with various
eyepieces.
---
6 inch Dobsonian Telescope~
The 6″ Dobsonian telescope with various eyepieces and
accessories (shown below).
---
8 inch Dobsonian Telescope
---
90mm Refractor Telescope~
Meade 90mm Refractor Telescope with Eyepieces.
---
Coronado Solar Scope with Mount~
Above~ The Coronado Scope in its case with Instruction Manual.
Below~ The Solar Scope on the A-Z mount (included).
The Coronado Personal Solar Telescope can be used to observe the following features of the Sun: Prominences, Filaments, Active Regions, Plague, moderate to large Sunspots and Flares. An instruction manual will assist with using the scope, tuning and focus adjustments. Please read the included instruction manual prior to using the scope if you are not familiar with it.
---
11 x 80 Binoculars (with small tripod)~
The tripod is included with these binoculars. These binoculars are fairly heavy, so a tripod helps for steady viewing. If you have a sturdier tripod, the bino to tripod adapter is included with the binos, which come in a case.
---
4 different camera adapters