You don't need a huge telescope to enjoy the night sky…A pair of binoculars is great , and in some cases, actually preferred to a telescope due to their wide field of view. Here are 5 of my favourite binocular targets.. I hope you can grab a pair of binoculars and enjoy them too. The pictures have more info:)
My Favourite Binocular Targets~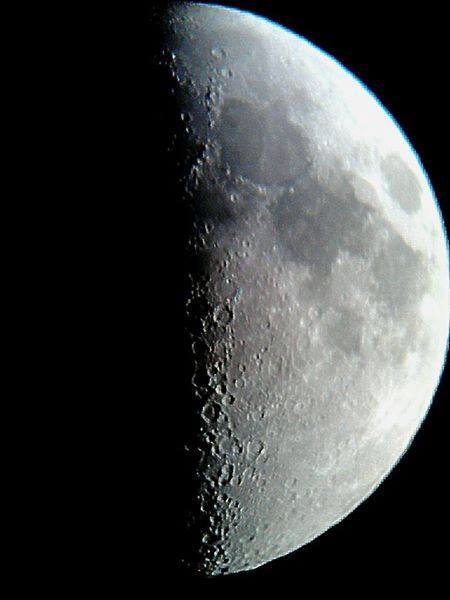 The moon is always beautiful through binoculars… and sometimes we even get to view a special event like the partial penumbral lunar eclipse [photo courtesy Paul Owen] that happened in February 2017 :). In that case, the view was more spectacular with the naked eye or through binoculars than with a telescope! Glance along the terminator line during a waxing crescent or quarter moon phase and you'll see what I mean.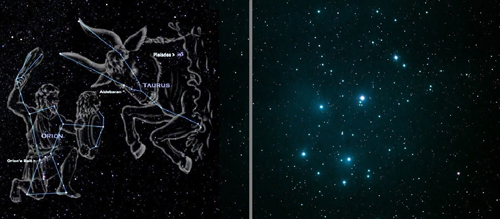 Messier 45, or the Pleaides, is always an excellent target in binoculars and actually reveals a much better view than through a telescope in my opinion. Look for the Pleiades in Taurus.. the three stars in Orion's belt point to the star Aldebaran and then on to the Pleiades cluster. (Illustration courtesy earthsky.org, photo courtesy Saint John Astronomy Club member Paul Owen). The Pleaides is one of everyone's favourite binocular targets.

The Milky Way can reveal so much… beautiful clusters, colourful double stars and so much more. And you don't have to wait until summer…There is a "Winter Milky Way" that is also incredible through binoculars. (Photo taken at Saints Rest beach by Saint John Astronomy Club member Mike Powell)

The constellation of Orion,  rising early in the eastern winter sky, features many targets… one of my favourites being the Orion Nebula, known as M42.  In the illustration here it is in the area of Orion's sword, a famous stellar nursery 🙂  Illustration courtesy earthsky.org.

If you are an early riser (well, not that early, really) you can catch a view of Jupiter and its moons through binoculars… and give Saturn a chance as well. You may not see "glorious rings" but you will see them. This is the sky from Saint John, NB at 630am in early February (illustration from the free program Stellarium).

The view of Jupiter and it's Galilean moons .. You can see all of them through binoculars. You can watch day after day as they change positions as they orbit the giant planet.
---
Questions?  You can contact me on Facebook at Astronomy by the Bay or send me an email.  Thanks.
More from Astronomy by the Bay~
Learning the Night Sky
Star Hopping
"Sign Posts" for Navigating the Night Sky
Europa
Astronomy by the Bay (web)
Astronomy by the Bay (Facebook)
---