Saturday, July 29,  9 – 11:30 pm: Canada-wide National Star Party
Where: Irving Nature Park, Observing Area (above the Interpretative Shelter)
Parking: Please park in the parking lot at the Interpretative Shelter.
Admission: Free
The Royal Astronomical Society of Canada is celebrating Canada's 150th birthday with a National Star Party.
Join local members and guests of the RASC NB Centre in an evening of stargazing at the Irving Nature Park, starting at 9:00 pm with a brief talk at the observing area where several telescopes will be set up.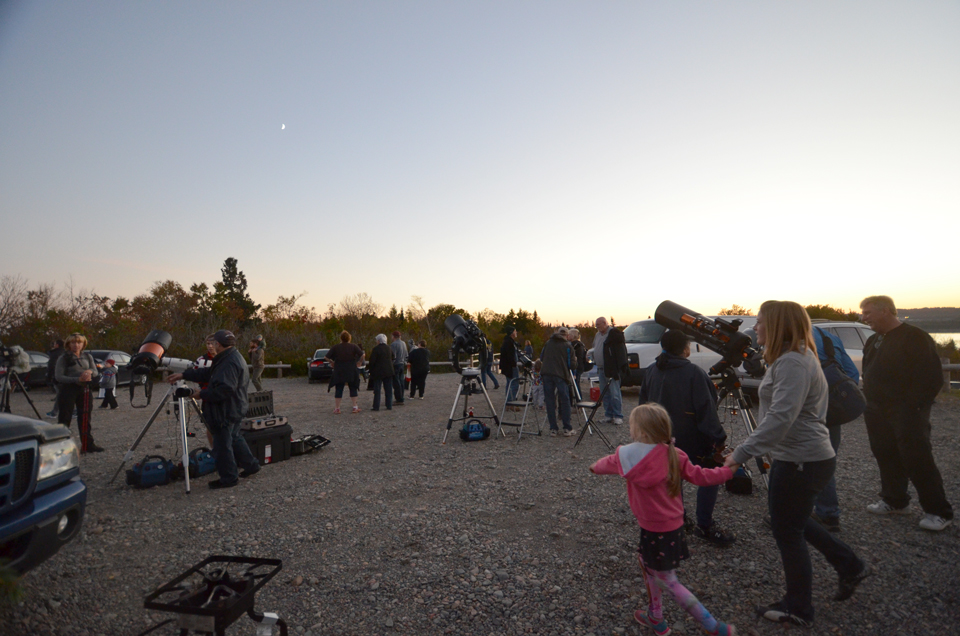 Early evening highlights will be the craters and mountains on the Moon, Jupiter with its moons, and Saturn with its fascinating rings. When twilight fades to darkness we will see star clusters, distant galaxies, and nebulous clouds from both newborn and dying stars.
The amateur astronomers will be happy to show you the constellations and answer your questions on telescopes and stargazing.
As with all park events, this is offered free of charge by J.D. Irving, Limited. Don't forget to bring a mug for hot chocolate, and bring an extra layer or two as the park can get chilly at this time of night. If it is cloudy we will try again on Sunday, July 30.
Questions? Call the park at (506) 653-7367. You can also respond to our Facebook Event.