Series of 6 Free Astronomy Workshops for 2017
~hosted by Paul Owen and the Saint John Astronomy Club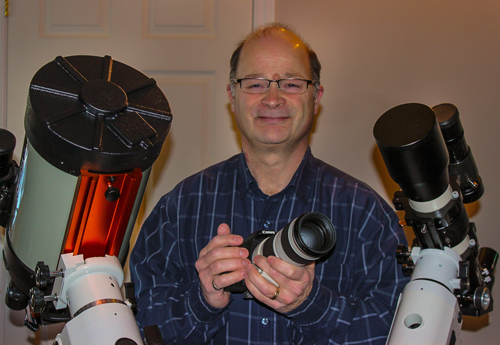 The Saint John Astronomy Club has started a series of free astronomy workshops for both beginners and seasoned stargazers alike.
The first two in the series  of interactive workshops were held at The Old St George Restaurant in west Saint John and were well attended.
The 3rd Workshop was on March 8 at the Rockwood Park Interpretation Centre, as will the upcoming 4th Workshop on April 12 (see bottom of page).
Overall Concept~
Members of the Saint John Astronomy Club and the Royal Astronomical Society of Canada (RASC) – New Brunswick Centre will be on hand to show you what to look for in your first, or next, telescope, or to help you get the most out of the telescope you have. If you have a telescope, bring it along, and make sure you dress warmly, as, weather permitting, the workshop will include a hands-on observing session. Future sessions will include the basics of astro-photography, observing with binoculars, time lapse photography, adjusting and maintaining your equipment, and more!
---
1st Session~ Telescope Basics   January 2017
---
2nd Session~  Navigating the Night Sky & Imaging the Moon
Like the 1st Workshop, the 2nd one in February was well attended. Paul gave an in-depth view on photographing the Moon with a variety of devices, including using iPhone adapters on a telescope. Chris Curwin also gave hints and an overall view using the free astronomy app Stellarium in night sky navigating.

---
3rd Session~Observing the Solar System~ March, 2017
The Saint John Astronomy Club held its 3rd in the series of free interactive workshops at The Rockwood Park Interpretation Centre in St. John on March 8. Next one will be Wednesday, April 12.
Paul Owen gave a presentation on Observing The Solar System and our position in the Milky Way Galaxy. He talked about the various sizes of the Planets, Comets, the Astroid Belt, and what to look for.


As usual, everyone always enjoys the prizes the prizes too.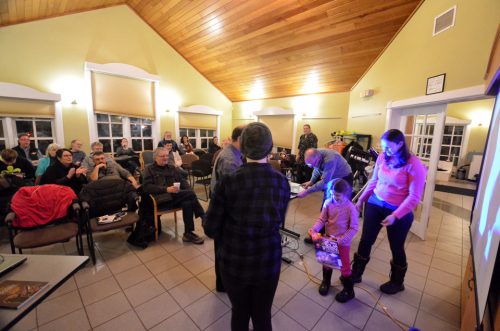 Chris Curwin from Astronomy by the Bay gave a talk on using various free software programs to help in observing the planets. He talked about using Stellarium, Time and Date, and Heavens Above for help in navigating the night sky.


The skies cleared after a day of rain, drizzle and fog and we managed to work in some observing time after the workshop.

---
4th Session~Astrophotography: Part II~ April 12, 2017
The 4th in the series of Free Astronomy Workshops was Wednesday, April 12 at the Interpretation Centre, Rockwood Park.


For this Workshop the Theme was Astrophotography: Part II –Using your DSLR, Nikon and Cannon free software, shooting Star Trails, the Milky Way, advantages of a modified DSLR, etc. [photo above taken by Paul Owen].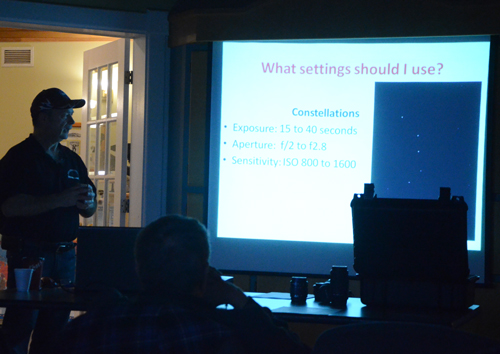 Also included was Star Parties, what they are, when they are. Weather did not permit Observing after.

The Free Workshop was hosted by Paul Owen and the SJAC. Next Workshop will be on Wednesday, May 10. Questions? Contact the host, Paul Owen.    More…