Hampton's 2nd Star Party a success~
Above~telescopes being set up  for public viewing at Dutch Point Park in Hampton. Photos by Christine White.
Great skies~
Great skies greeted 70 – 80 members of the public who attended the 2nd Star Party hosted by the Town of Hampton in September 2019. Eleven telescopes and at least two binoculars treated the public to some beautiful views. A short talk at dusk was followed by night sky viewing. [below–photo by Trudy Almon}
September's event followed Hampton's first ever Star Party in May, 2019. Despite clouds a very enthusiastic crowd of around 35 people were treated to some glimpses of the Moon. About 7 telescopes of various types were set up by members of the Saint John Astronomy Club and RASC NB.
These events were at Dutch Point Park, a beautiful 30 acre diverse park maintained by the Town of Hampton. With two ballfields, a pond, playground and numerous walking trails, the Park is also a good location for stargazing due to low light levels from surrounding neighbourhoods.
April and May 2019 were terrible months for stargazing in Atlantic Canada due to rain and overcast conditions. However, these conditions never last forever, and August and early September 2019 had some spectacular night sky viewing opportunities.
The September event won't be the last in Hampton, as Dutch Point Park has the potential to offer some beautiful views to the public. Many thanks to the Town of Hampton for offering their hospitality..
Photos from May, 2019~
Above~ Chris Curwin looks on as someone captures a pic of the Moon with their cellphone. Below~ Paul Owen of Hampton, who helped organize the event, helps collimate a scope for best viewing.
About Dutch Point Park~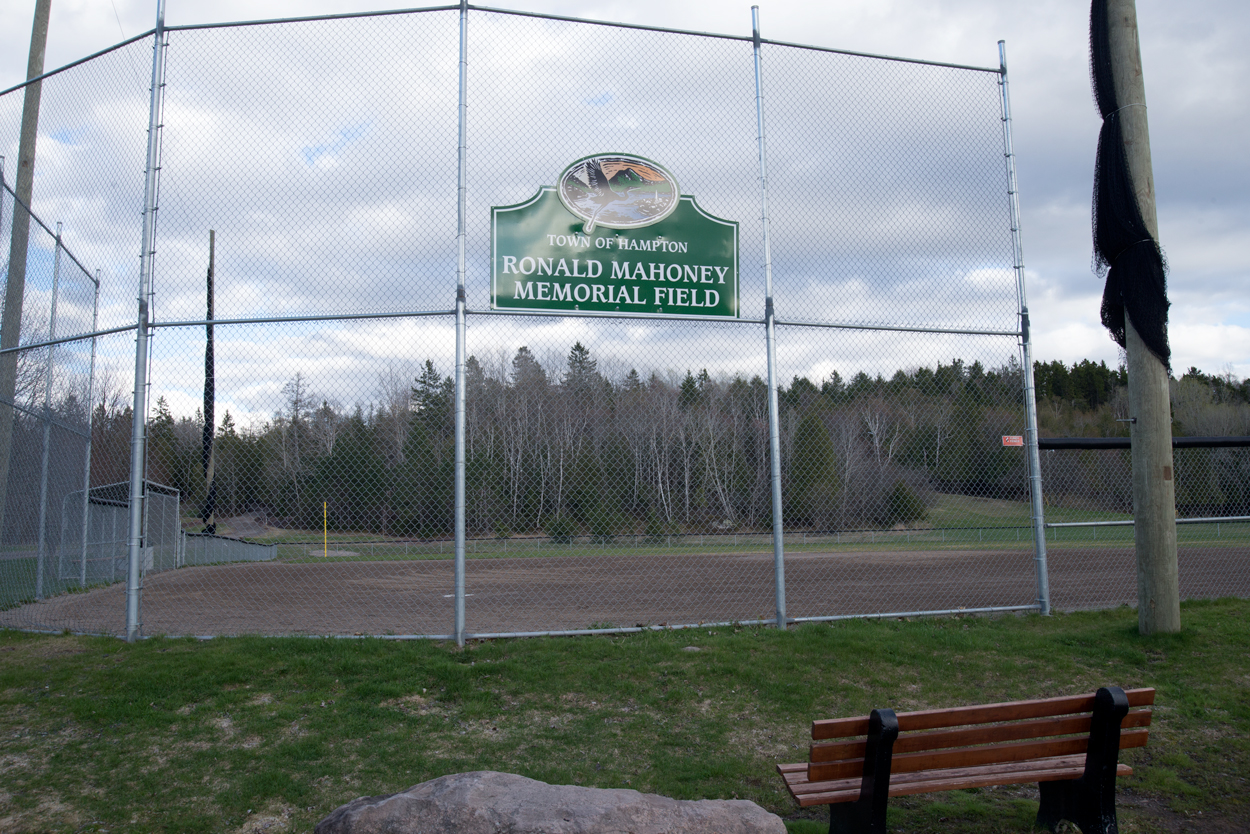 Dutch Point Park is part of the Dutch Point Trail System and Hampton's portion of the Trans Canada Trail. The trail traverses throughout the Park and along Ossekeag Creek which is a part of one of the most diverse wetlands in the Province of New Brunswick, the Hampton Marsh.
The park is historic, named after the first Dutch settlers who lived along the road, which became Dutch Point Road. An area encompassing 30 acres with at least 5 trails, it is a local favourite for walking, hiking, birding and photography.
See Also~
Town of Hampton (Facebook)
Upcoming Events~ Saint John Astronomy Club
Outreach Events~ Saint John Astronomy Club
Astronomy by the Bay (Facebook)